Born Survivor – Mud, Sweat & Fear (Registration)

What is Born Survivor
Born Survivor is not a race – it is a test of character, teamwork and valour.
Your mission is to push yourself to the limit tackling the ultimate military obstacle course designed by British Royal Marines Commandos.
You will be put through your paces as you stampede over, under and through a series of military style obstacles set in 10k of brutal & unforgiving Lake District terrain.
Dare to take on this adventure and you need to be prepared to display courage, determination and a stiff upper lip to beat the challenge.We encourage teamwork and even if you don't enter as a team we hope you will assist your fellow Survivors in completing the course. Never leave a Soldier behind – that's the British Army way – also the Born Survivor way.

Born Survivor is not your average trail run. This will be tough. This will be a test. This may break you. You will need to be physically fit and mentally prepared to cope with the challenges and endure the suffering. Expect mud, expect hills, expect water, don't expect gimmicks – this course is the sort of challenge the British Army face in their training every day.
To Register your interest do click on : REGISTER ME FOR BORN SURVIVOR 
Or visit the Webpage at : Born Survivor Webpage
Lowther Castle
Penrith
UK
CA10 2HH
United Kingdom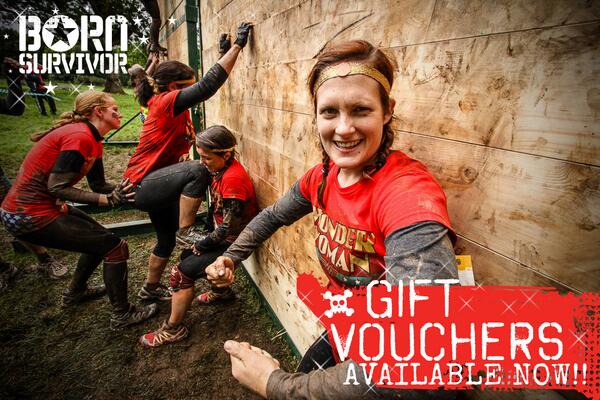 Follow them on Twitter : @BornSurvivorUK